Welcome to the Fort Bragg Paraglide Page:
This page consolidates several of Fort Bragg's media outlets onto one page, so you can quickly find news about Fort Bragg. They will all be branded with the same name, "The Paraglide," so that you know the information is for Fort Bragg, by Fort Bragg.
FORT BRAGG NEWS
Tuesday 6 Sep, 2022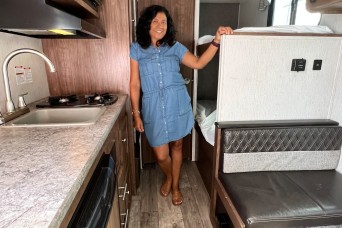 Tuesday 6 Sep, 2022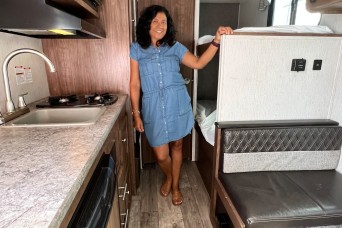 Tuesday 6 Sep, 2022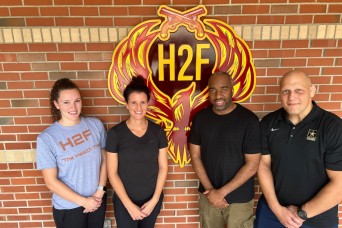 Friday 2 Sep, 2022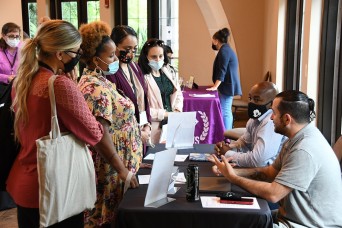 #IRS urges you to prepare for natural disasters by securing and duplicating essential documents, creating lists of property and knowing where to find info in case a disaster occurs.
Prepare now to protect yourself in the event of a disaster situation:
• Create emergency plans
• Create electronic copies of documents
• Document valuables
• Know where to go
• Remember, the #IRS is ready to help
For more info: http://ow.ly/taxi50KuuYE http://ow.ly/taxi50KuuYE #BeReady
AROUND FORT BRAGG
XVIII Airborne Corps
Sep 13, 2022
BAUMHOLDER, Germany — As he stepped through the partially open door to his daughter's office, her excited voice rang out, "Dad!" and they embraced. For...
Jul 30, 2022
FORT BRAGG, N.C. — Soldiers from the XVIII Airborne Corps and 82nd Airborne Division are leading the U.S. Army's transition to data-centric operations a...
FORSCOM
Jul 29, 2022
On the final day of the 2022 AUSA Warfighter Summit and Exposition in Fayetteville, North Carolina, the Army's top enlisted Soldier, Sgt. Maj. of the Ar...
Jul 28, 2022
FORT BRAGG, N.C. — Calling the installation Warfighter Town, U.S.A, Chief of Staff of the Army Gen. James McConville said Fort Bragg is where the greate...
USARC
Mar 22, 2022
The Maneuver Center of Excellence, in partnership with U.S. Army Recruiting Command marketing and the United States Army Marksmanship Unit (USAMU), is h...
Mar 22, 2022
HOMESTEAD, Fla. — For Master Sgt. Jennifer Davidson, joining the Golden Knights wasn't a question; it was a no-brainer. As the parachute team of the U....
USASOC
Sep 22, 2022
Army Maj. John J. Duffy often operated behind enemy lines during his four tours of duty in Vietnam. During one of those deployments, he single-handedly...
Sep 8, 2022
September is Suicide Prevention Month and Sept. 10 is World Suicide Prevention Day. It's important for everyone to work to keep awareness strong about s...
Around the Army
US ARMY NEWS
Wednesday 21 Sep, 2022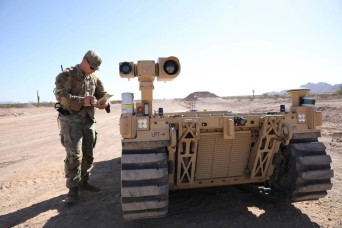 AMC NEWS
Friday 23 Sep, 2022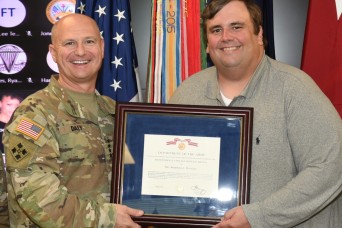 IMCOM NEWS
Friday 23 Sep, 2022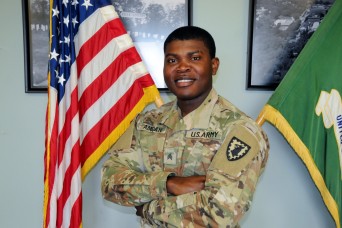 ARMY PUBLIC AFFAIRS NEWS
Monday 7 Mar, 2022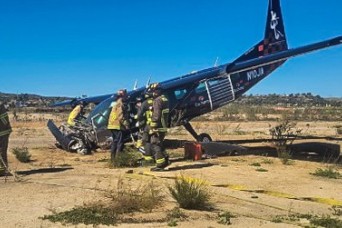 Fort Bragg 2 Star Commands
82nd Airborne Division
Medical News
Womack Army Medical Center News
Army Public Health Center
Volunteer Opportunities
Here are a few opportunities for individuals to support our Fort Bragg Community.
Airborne and Special Operations Museum:
The ASOM is looking for around 10 volunteers to assist them on October 1st, 2022, starting at 7 a.m. They will honor those who paid the ultimate sacrifice in the Battle of Mogadishu, Somalia AKA Operation GOTHIC SERPENT.
The event name, "Mogadishu Mile", refers to a route that was run by United States Army Rangers and Special Forces soldiers from a helicopter crash site to an appointed rally point held by the 10th Mountain Division on National Street during the Battle of Mogadishu in October 1993. These acts were the inspiration for the 2001 movie, Black Hawk Down.
Duties would include but are not limited to helping to stock the fueling station, set up tables with coolers filled with ice, placing bins around the Reflection Garden, or directing participants to designated area.
Please email the Volunteer coordinator by September 27 at:
volunteer@asomf.org
Or contact the ASOM at
Laura Monk
Visitor Services Coordinator

U.S. Army Airborne & Special Operations Museum
100 Bragg Blvd., Fayetteville, NC 28301
Link to FMWR Volunteer Calendar is here:
Official Notice
Weingarten Notice: Bargaining Employee Rights
Labor Relation Statute 5 USC section 7114(a)(3) requires each agency to "annually inform its employees of their rights under paragraph (2)(B) of this subsection." That is, each year, management must notify bargaining unit members of their statutory "Weingarten" right. It reads, below:
Weingarten Notice:
In accordance with the requirements of 5 USC 7114(a)(3), this is to advise bargaining unit employees that:
Title 5 United States Code (USC) section 7114(a)(2)(B), Representation Rights and Duties, provides:
(2) An exclusive representative of an appropriate unit in an agency shall be given the opportunity to be represented at-
(B) any examination of an employee in the unit by a representative of the agency in connection with an investigation if:
(i) the employee reasonably believes that the examination may result in
disciplinary action against the employee; and
(ii) the employee requests representation.
Paraglide Social Media
Beginning Oct. 1, ArMA will be the primary source for non-emergency issues (Priority-2 & Priority-3) demand maintenance order (DMO) submissions. Military and Civilian personnel must register for ArMA to submit DMOs. User may use CAC to register and log in.
Priority-1 life/health/safety issues will still be accepted via same day call-ins or drop-offs, call (910) 396- 0321. Click the link for more details.
Download the new My ARMY PCS app
Available now in the Apple App Store and Google Play