---
NEWS YOU CAN USE
Wednesday 30 Nov, 2022
Thursday 3 Nov, 2022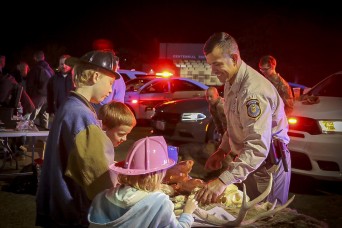 Tuesday 1 Nov, 2022
Tuesday 25 Oct, 2022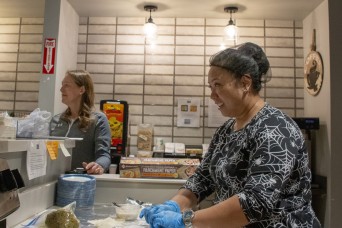 Monday 3 Oct, 2022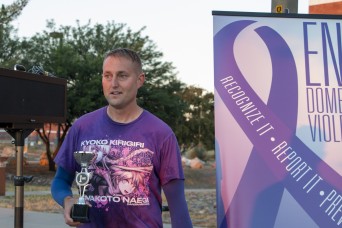 IMPORTANT INFORMATION
support requests
Fort Huachuca coordinates requests for Army assets with non-resident military units, communities, businesses, sports teams and individuals who support service members, families and veterans. Please fill out the form and return it to the Fort Huachuca G3 (click on link for email).
COVID-19 POLICY UPDATES
Effective 0001 Saturday morning Dec. 3, Fort Huachuca will be at Health Protection Condition Bravo until further notice.
Beginning 0001 Wednesday morning Nov. 30, all personnel including Service members, DOD Civilians, Contractors, military trainees, Family members and installation visitors will wear a mask in all buildings on the installation, including Raymond W. Bliss Army Health Center, the Commissary and all Army & Air Force Exchange locations.
In workspaces that facilitate social distancing (i.e. personal offices, spaced-out cubicles etc.), personnel may remove their mask once they arrive at their workspace but will mask when others enter IF they cannot socially distance themselves a minimum of six feet apart. Individuals who work in an area where they can socially distance are not required to wear a mask while at their desk.
All Child & Youth Services staff and those dropping off/picking up children at CYS facilities are required to wear a mask. Fort Huachuca Accommodation Schools staff and students are not required to wear a mask while in FHAS District buildings.
Fitness center patrons may continue to utilize Barnes Field House and Eifler Fitness Center and may remove their mask while actively exercising. Patrons who are not actively exercising (i.e. waiting in the lobby, stretching, using the changing room etc.) will wear a mask.
Indoor meetings and/or events with 50 or more people in attendance will require an advance exception to policy from the Under Secretary of the Army.
Fort officials also recommend personnel wear masks when frequenting off-post establishments.
Teleworking may be implemented on a case-by-case basis as determined by 06/COL level commanders and directors.
Fort Huachuca leadership implemented the change to HPCON Bravo after seeing COVID-19 cases sharply increasing across the state of Arizona. Over the past seven days, the rate of positivity has increased by 25% state-wide and several counties, including Cochise County, are now categorized at a HIGH risk of transmission.
Welcome to Fort Huachuca, home to the U.S. Army Intelligence Center of Excellence, the U.S. Army Network Enterprise Technology Command (NETCOM)/9th Army Signal Command and more than 48 supported tenants representing a diverse, multiservice population.
Located in Cochise County, in southeast Arizona, about 15 miles north of the border with Mexico, Fort Huachuca is an Army installation with a rich frontier history. Established in 1877, the Fort was annexed in 1971 by the city of Sierra Vista and declared a national landmark in 1976.
Today Fort Huachuca is the largest employer in Cochise County and the largest economic contributor in Arizona. The Fort develops and tests Command, Control, Communications, Computers, Combat Systems, Intelligence, Surveillance and Reconnaissance capabilities; delivers intelligence and unmanned aircraft systems training and education; designs, develops and integrates intelligence capabilities, concepts and doctrine; and provides world-class quality support services to the Huachuca community to enable mission command in support of Army and Joint operations and the continued evolution of Fort Huachuca.

The Fort's unique environment encompasses 946 square miles of restricted airspace and 2,500 square miles of protected electronic ranges, key components to the national defense mission.