LATEST NEWs
Wednesday 29 Mar, 2023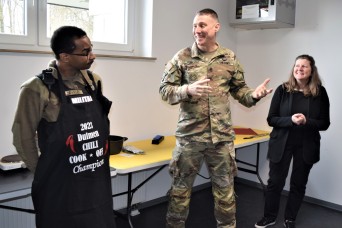 Monday 27 Mar, 2023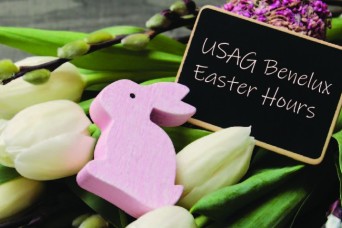 Wednesday 8 Mar, 2023
Announcements
The Army Benefits Center – Resources for Civilians
Did you know the Army Benefits Center – Civilian (ABC-C) has a YouTube channel with a wide range of videos? In addition to educational videos, there are recorded live briefings that are easy to access and available to you and your team at any time.
2023 Eggstravaganza
Team Benelux - we are very eggs-cited to tell you about the 2023 Eggstravaganza!
Join USAG Benelux at...
Chièvres Air Base | April 1 at 11 a.m.
Brussels | April 8 at 11 a.m.
Brunssum | April 1 at 11 a.m.
Dülmen Tower Barracks | April 10 at 11 a.m.
Can't wait to see you there!
Support this Tax Season
You can get one-on-one help from military tax experts this tax season. MilTax is available to eligible users and provides not only free tax software, but also support. Be sure to file before April 18, 2023.
Current Health Conditions
Current Health Protection Conditions (HPCON) classification: