These 8 beautiful beaches in Louisiana are some of the most peaceful places to explore during the off-season: Visit OnlyInYourState.com for more information!
Fort Polk's Bayou Theater Showtimes:

August 11 - Bullet Train (NR) at 6 p.m.
August 12 - Elvis (PG) at 6 p.m.
August 13 - Jurassic World: Dominion (PG-13) at 3 p.m.
August 13 - Bullet Train (NR) at 6 p.m.
August 14 - Paws of Fury (PG) at 3 p.m.
August 14 - Bullet Train (NR) at 6 p.m.

Now - Sep. 30: False River Friday Night Cookie Jar Bass Tournaments - held every Friday night from 7 p.m. - 12 a.m. at the LA Express Boat Dock Landing on the Island Side (6136 Island Road, Jarraeu, LA. For more information, call Storm Randall at 225-937-0489.
Aug. 17-21: Delcambre Shrimp Festival - Honoring the shrimping industry, this festival has a Shrimp Cook-off, queens' pageants, fais-do-do's, carnival rides, and (of course) food! For more details, visit LouisianaTravel.com.
Aug. 20-21: 2022 Prop Watercross National Championships - Visit Lake Charles and Pro Watercross National Championships recently announced that the action-. For more details, visit LouisianaTravel.com.
Aug. 27-28: Louisiana Soul Food Fall Festival - this family-friendly event in Shreveport features live music, Southern cuisine, a cooking competition, and a beauty contest. Registration is now open for the 2022 Miss Louisiana Soul Food Fall Festival Beauty Contest. Young ladies ages 16 and older wanting to participate should email a photo, name, age and phone number to: arklatexbeauty@aol.com For more details, visit LouisianaTravel.com!

Sept. 1-5: Louisiana Shrimp & Petroleum Festival - this is the oldest chartered harvest festival in Louisiana, and it honors the two industries that built the area. Activities include an arts and crafts show, live music, children's activities, a carnival, a blessing of the fleet, a street parade, 5K run/walk, fireworks, a car show, and plenty of food! Check out LouisianaTravel.com for more information!

Sept. 9-11: Tawasi Antiques and Art Show - this event showcases art dealers from across the U.S. Come check out a variety of antiques including furniture, silver, glass, porcelain, jewelry, linens, maps, and more! For more details, visit LouisianaTravel.com!
Wednesday 10 Aug, 2022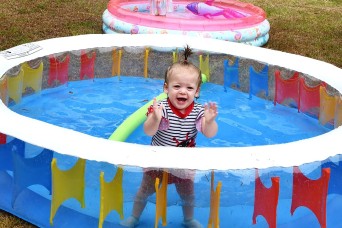 Tuesday 2 Aug, 2022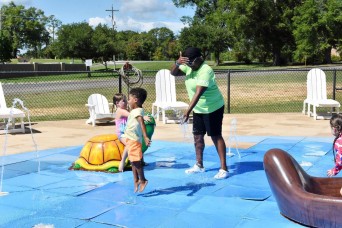 Wednesday 27 Jul, 2022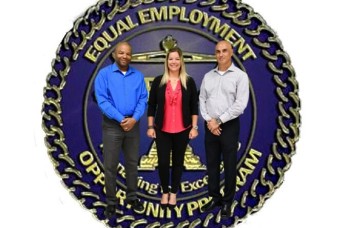 Monday 18 Jul, 2022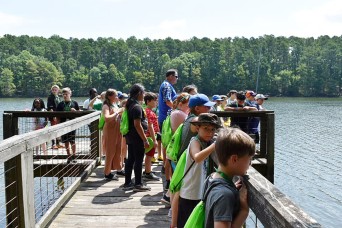 Wednesday 13 Jul, 2022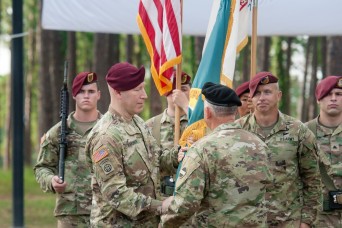 FRC changes location
Army community Service programs/services and ACS team members are now located in the main ACS facility across the street from the Family Readiness Center in bldg. 920. Telephone lines have been transferred and ACS operating hours remain the same — 7:30 a.m.-4:30 p.m.
Garrison Innovation Program
Do you have a good idea? Don't let it go to waste. The Plans, Analysis and Integration Office wants the Fort Polk community to know that the garrison team is not only listening, but also taking action on many of the great ideas that have already been submitted through the Garrison Innovation Program. Yours could be next. The program works by asking individuals to share their concepts to increase efficiency and enhance garrison processes for the Fort Polk community. Submit your ideas through the Fort Polk Interacctive Customer Evaluation system. ICE: Comment Card
Alabama Ave. closure
The segment of Alabama Avenue north of Louisiana Avenue is closed for one to two months pending weather. Motorists accessing facilities along Ninth, 10th, 11th, and 12th streets will be detoured to Mississippi Avenue. Fourth Street will remain open for through traffic. Facilities with access limited to Alabama Avenue will be accessed off of Georgia Avenue with flaggers or channelizing devices providing safe passage across the work zone (Alabama Avenue). Georgia Avenue will be converted to two-way traffic during this closure. Rough road conditions and loose aggregate are possible near these work zones. Motorists should anticipate traffic delays due to closures and flagging operations around the work zones and pedestrians are encouraged to stay clear of work zones.
Fire marshal class
A fire marshal class is held the second Tuesday of each month at 9 a.m. in the Main Fire Station. The next class is May 10.
The Fort Polk Fire Prevention Division's goal is to provide fire protection services to prevent loss of life or personal injuries and reduce property loss to the lowest attainable level consistent with mission and sound engineering and economic principles.
Contact fire inspector James McArthur for more information at (337) 531-0686 or (337) 378-9198.